This is Gasconheart's personal web site at SDF
Useful links
My IRC community and trivia in Romanian
Learn Spanish in Valencia, Spain, in person or remote
Recommended web sites
And also links exchange! Email us.
IRSSI: Recomand acest client IRC pentru Linux
An excellent trivia bot written in Python
Our version of the IRC trivia bot
Oragono: An excellent IRC daemon and server for Linux
Tilde Club, part of the Tildeverse
A long time user of SDF, karamoon, is trying to raise 95,0000 pounds to slow and possibly defeat his cancer
Awesome modem simulator for Linux (works great with tapes)
The Cassette Tape Storage Council
Great rant about hosting your own e-mail server
Why I Have Nothing to Hide Is the Wrong Way to Think About Surveillance
Epic script to hot select sound card from CLI
Dicţionar Explicativ al Limbii Române
I produce The Gascony Show, which can be heard online here, but about ten years ago or so someone else produced a show called The Gascony Show, which believe it or not, had Michael Jackson as a guest! Check that link
My IRC channels using the Kiwi interface
My IRC channels using the Mibbit interface
Lack of privacy

My search engine of choice
Tracking visitors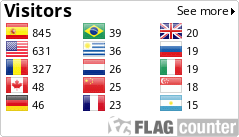 ---
This server was crafted with Linux, Vim, pandoc, Apache2, Mibbit and Kiwi IRC. The css file was borrowed from Tilde Club.